New Products Focus on Performing Artists Breathing Training Using PowerLung, Inc. Technology
PowerLung, Carolyn Morse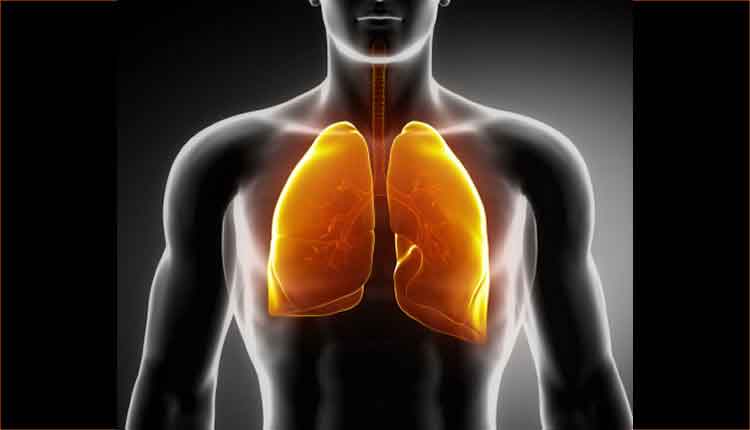 HOUSTON, TX, Dec. 5, 2005 – No two people are alike. Neither their breathing capabilities nor their goals are alike as other products lead you to believe. PowerLung has always recognized this fact and offered product models designed for different types of users with different breathing and training goals. PowerLung is pleased to announce the worldwide availability of The PowerLung Performer Series – Breathing for Performing Artists. With the help of the PowerLung Performing Arts Advisory Board, PowerLung has designed three (3) models for the specific needs and goals of the Performing Artist. The new models are: T343A, P617B and M422T. These items are available individually. The PowerLung Box Set is everything the Performing Artist needs for breathing training and breathing technique training including two (2) PowerLung units T343A and M422T. With the formation of PowerLung Press PowerLung can now provide more information and training programs to all users. The first releases from PowerLung Press are a Book and a DVD for the Performer Series – BREATHING FOR PERFORMANCE. These items are available individually or are included in the PowerLung Box Set. PowerLung has also added a Clinics and Workshops Program for schools, conventions, and dealers. Professionals in many areas of Performing Arts have worked with PowerLung to develop presentations for specific audiences.
"Since the launch of the first model in 1999, PowerLung has endeavored to meet the needs of a variety or users. Performing Artists seem quite willing to adapt items from outside their field for their own use. Now they do not have to do that with PowerLung products" said Carolyn Morse, President of PowerLung, Inc. According to Morse, "We at PowerLung are all very excited about the Performer Series". PowerLung will launch the Performer Series at The Midwest Clinic An International Band and Orchestra Conference held on December 13 – 15, 2005 at the Chicago Hilton. PowerLung will also be exhibiting the month of January at the following shows: Florida Music Educators Association in Tampa, FL, International Association for Jazz Education in New York City, NAMM in Anaheim, CA, and Ohio Music Education Association in Cleveland, OH. At all these shows will be talking about and demonstration the Performer Series. In Florida and Ohio PowerLung will be sponsoring clinics by Jim Akins from Ohio State University, Professor of Tuba/Euphonium and Ellen Friedman from Cleveland, OH Board Certified Speech/Language Pathologist, to provide music educators ways of using PowerLung in their classroom for instrumentalists and vocalists.
Contact Information for PowerLung

Carolyn Morse
(800) 903-3087
cmorse@powerlung.com
Web Address: www.powerlung.com

Fact Sheet
The PowerLung Performer Series is a line of breathing training products designed by PowerLung, in conjunction with the PowerLung Performing Arts Advisory Board, to provide breathing products and training for performing artists of all ages and levels of experience. The product line includes: PowerLung models for toning, strengthening and conditioning breathing for breathing exercises and playing, PowerLung models for breathing technique training, Breathing For Performance series Book and DVD, and PowerLung Practice Journal for recording past or future practice sessions. All products are designed to work together to provide the user the most complete set of breathing tools available for Performing Artists.
Introduction:
All products use the patented technology from PowerLung to provide progressive resistance for both inhale and exhale with independently adjustable controls. PowerLung Performer Series Models T343A and P617P provide the user the ability to tone, strengthen and condition the breathing muscles for better resonance and support of sound as well as endurance for practice or performance. The Performer Series Model M422T is the only product available for performing artists breathing technique training with progressive resistance. Light enough to simulate the effort required for the instrument without any negative side effects. BREATHING FOR PERFORMANCE, the book by Mark Boren, is a guide for breathing training and breathing exercises. The DVD adapted from the book provides video for the exercises and is an excellent addition to any personal library, studio, classroom or band room. Presentations for clinics and workshops at conferences or in schools complete the offering for a complete training program for BREATHING FOR PERFORMING ARTISTS.
What is It:
While the Performer Series is a new line, the products are adapted from PowerLung products already in use by performing artists. Performing Artists are known for taking existing products and adapting to their needs. PowerLung sought the counsel of performing artists known for their perfection and development of ideas and formed a Performing Artist Advisory Board. This group provided the input and recommendations that were used to develop this line of products just for use by Performing Artists. Training programs and a means to track use and improvement were also suggestions by board members. PowerLung found, during development, some of the items were advisable for all users and those techniques are now part of PowerLung standard training across all product lines. Teachers and students alike praise the results of using PowerLung, their ability to document use, and exercises just for wind and voice musicians.
Background
All items in the Performer Series are available now directly from PowerLung and PowerLung Dealers.