Quick Reference for Band Directors (Video Interview)
By Ron Kearns
Video Interview by John Kuzmich Jr. Ph.D.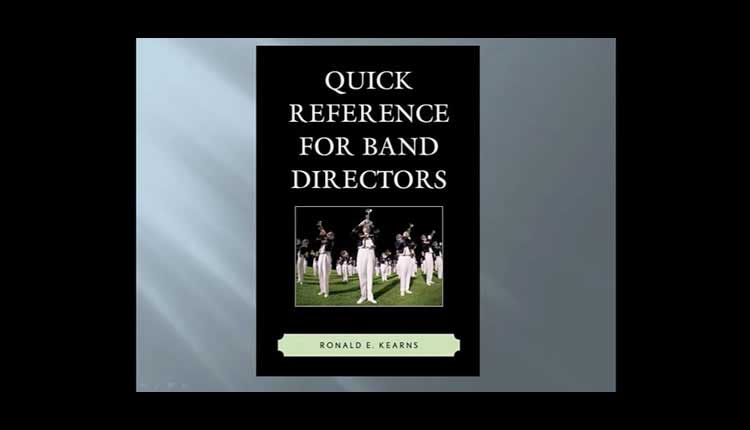 "Everything you need to know at your fingertips – from a director who has done it all. An excellent resource for new directors as well as experienced ones." – Sally Wagner, director of bands, Eleanor Roosevelt High School, Greenbelt, Maryland. 
Quick Reference for Band Directors is a go-to guide for new and experienced band directors. With tips on recruiting and retaining members, preparing lesson plans and program objectives, developing a booster group, budgeting, classroom management, using technology, and making emergency repairs, this book will soon number among your closest advisors. Learn how to build, maintain, and improve your program.
Get tips on how to structure concert band, symphonic band, wind ensemble, marching band, small ensembles, jazz band, and pep band while developing musicianship. The book focuses on high school band programs but offers advice for elementary and middle school directors as well. Read it sequentially or select the chapters most pertinent to you. You'll come back again and again to benefit from the author's thirty years of teaching.