Great music educators are a dedicated and passionate lot. There's the excitement of planning out a new year with new ideas and new repertoire. How thrilling it is to find and bring to life a "winner piece" that will inspire your students, and jumpstart the school year!
But there are plenty of challenges awaiting directors who are eager to develop and maintain a vibrant music program. They're often faced with reduced budgets or devastating scheduling changes that threaten the very existence of their program. Or they've inherited a program that needs re-energizing.
My own experience, as a music teacher for over 25 years, has taught me a lot, but I've been inspired by stories told by the many brilliant, talented teachers we work with here at Breezin' Thru and I'd like to share their wisdom with you.
Let's take a look at seven key ways to grow your music program.
1. Schedule for Success
What's getting in the way of the program's success? Oftentimes teachers point to two types of time constraints – either too little time within the students' daily timetable or extracurricular activities that pull students in multiple directions. Music teachers need to understand the culture of their school and actively work to carve out protected time for ensemble rehearsals both inside and outside of class time.
Music takes time and effort to learn. If the timetable you have been given allows for little time with students during the day, advocate for more time with your administration. And, in the meantime, schedule after school rehearsal times.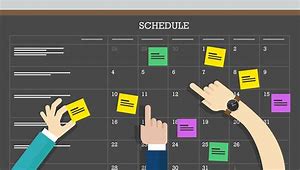 If you try to schedule a band practice at the same time as a sports practice, you might find several of your students are forced to choose. Working with other teachers to figure out a viable time that will allow the music program to cohabitate with other practice times and various clubs is key. For example, you may be able to arrange a music practice for your juniors, during the senior basketball practice, and vice-versa. You have to figure out where your program can fit within the after-school timetable, so that kids have a dedicated time for music without any other conflicts.
2. Jump Start Your Instrumentalists to Sound Better Fast
Starting an instrument takes time and watchfulness to set students up for success right from the start. Sandi Chasson is a Toronto-based band director at St. Andrew's College who has built (and rebuilt) numerous musical programs throughout the city. She says,
"One of the first things you can do to start the program off on the right foot is to create a boot camp or a musical opportunity for the students. If you can afford to hire professionals who are specialists on each instrument for a few hours, it's worth it. Or call on the musical friends you know to lend a hand. Little tricks, like how to hold the instrument properly can make all the difference. When you set them up with the right embouchure, you're six months ahead."
No money in the budget? Sandi points to YouTube videos. "There are so many fabulous videos out there covering how to put an instrument together, position their hands and lips and make their first sound. It's so important that kids hear the instruments. If a young oboe player has never heard what an oboe is supposed to sound like, no wonder they sound like a duck!"
Equally as important, when kids sound better, not only does it attract other students to the program, but it can win accolades for the school. Parents will also lend their full support to the program, knowing that their children are playing well even when it's the first time they hear them.
3. Select the Right Repertoire
How do you hook teenagers on music? Spend time choosing amazing repertoire.
Finding the perfect repertoire for your kids is the …READ MORE >>>
And, close the learning gaps! Click Here