Four things band directors can do to contend with Corona Virus concerns
We've heard from many about the cancellation of classroom attendance in schools and districts around the country. Many are being asked to plan e-learning for their student in the event that the current virus pandemic forces school districts to stop classroom meetings. For band teachers, of course, this presents challenges to ensemble learning. "Stay home and practice" is one great at-home assignment but may we suggest four additional activities for your students and yourself:
Develop student e-learning with content from BandDirector.com.
Here are some suggestions:
Students can compare three pieces of content from their instrument category and develop these ideas into their own practice and learning. (Brass, Woodwind, Percussion). More specifically, take topics for their individual instrument learning such as Saxophone: Embouchure for Consistent Tone – Andrew Neu; Tounging by Tim Ries; and Playing in the Altissimo Register by Jody Espina and show their application of the topic through recorded practice, written wor
Help Students to improve ensemble soundby listening to other ensembles of quality on the new BD Streaming Service, such as the 2019 Illinois Superstate Concert Band Festival. Have them write about the ensemble, its strengths, weaknesses and comparison to their own ensembles.
Help students to become more aware of the benefits of music educationby writing letters of appreciation and support to administrtors, parents and other teachers. Use the resources on our Advocacy and Leadership Department.
Develop your own e-learning assignments and share them with us at info@banddirector.com. We will share these with others on our news feed, so check back often for other ideas!
Also, take this time to work on other aspects of your program and career
Fine tune instruments with information from our Repair Department. No doubt you are looking at cleaning of the band room and school instruments. There probably not time to go into full repair mode, but there things you can do make adjustments to improve performance while the instruments are out.
Take part in professional development with AMELA. Use this 50% OFF COUPON CODE "SAVE50" to take one of the professional development courses on the Advanced Music Education Learning Application (AMELA). Courses on conducting, marching, jazz, warm-up techniques, curriculum development and more are available. Certificates for Professional Development Credit are issued at the completion of each course. Sign up today!
Listen to CBDNA premiers and concerts on BD Streaming. Check our CBNDA Concert Archives on BD Streaming and let some of the best concert bands wash over you with new works, contemporary works, and the finest performances from top University bands. We have archived concerts and interviews from several CBDNA conventions to choose on our "BandDirector Channels" selector.
Stay healthy! Those student are going to need you when they return!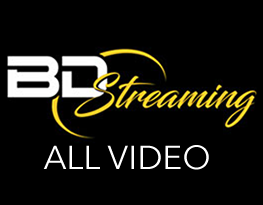 Over 100 video channels streaming to your TV, computer & mobile device
Specifically for Band Directors
LIVE College Performances, Archived Clinics, Concerts, Interviews and More
Custom Channels from your favorite (or soon to be favorite) suppliers.
FREE to you 24/7
All video – All the time. Visit BD Streaming now.