Playing Lead Trumpet in a Big Band Section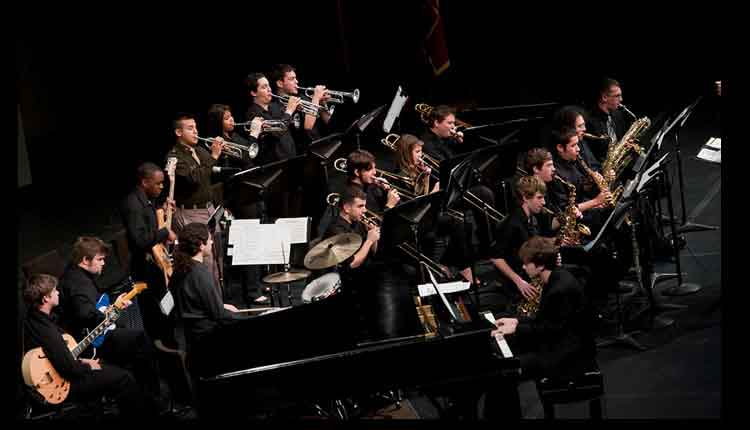 Lead vt: To direct the cause of, by going before or along with; to mark the way for; to be a way or means of bringing something to a particular condition or result.
A lead trumpet player has a number of responsibilities. The job consists of the following:
Interpret the music in the correct style
Communicate effectively with other members of the section and the band
Consistently interpret phrasing and style
Have the strength to generate excitement through power when needed, and sensitivity enough to play gently when necessary.
Be a good jazz soloist with a natural feel for various jazz styles
Assign the music to ensure that parts are well matched, and evenly distributed so that the job is fun for all members of the section
There are many misconceptions regarding what is required to become a good lead trumpet player. The most prominent is that good high chops are the sole determining factor, or at least the most important one. It is true that maintaining a good high register, at least up to a consistent concert F above high C, is quite important. However, chops alone will never determine whether or not a person will be in demand by road and studio bands.
The single most important characteristic of a good lead player is feeling. The lead player who can play the notes with good control and still emit a loose, relaxed, and swinging feeling with high energy when called for will help the band swing as a group. A good drummer and a good lead player are essential elements in the make-up of a good band. When these two players can swing and work together, the entire band will swing, as they will be able to carry lesser players along until they learn to listen and swing as well. Jazz soloists who have some chops will make better lead players by knowing the importance of feeling the music in good time and developing melodic lines, and understanding chord structures as the chart progresses.
Aspiring lead players can also benefit from learning to play drums. Naturally, they do not need a full course on drumming. Start with a ride cymbal alone, then add hi-hat, left hand (stick to snare, toms), and finally add the bass drum. It isn't as easy as it appears and will definitely help you appreciate good drummers. This helped me years ago, and I still find an occasional moment to sit down at the drums for enjoyment and learning. Each drummer has his or her own personality and style, and you must learn to listen very closely so you can play with the same feeling that they establish. If you don't, you'll find yourself fighting the beat, and this will eventually wear down your chops.
When I am playing lead in a big band, I listen to the drums. My attention is on the ride cymbal, and then I listen for the hi-hat, which offsets the ride cymbal feeling. If a drummer is free with time, as in the style of Tony Williams or Elvin Jones, I have to listen for the overall melodic lines that he is creating. In this style, there is often a loose, broken, less obvious beat in the ride cymbal and the hi-hat. Good big band drummers more in the swing vein such as Mel Lewis, Buddy Rich, Louie Bellson, and Jake Hanna play very melodically as well as rhythmically. Their playing is not difficult to decipher as far as the ability to hear the basic elements of time such as ride cymbal and hi-hat. It is important to listen, both melodically and rhythmically to the drummer.
Memorize charts so that you can close your eyes and play the lines as if they were solos. Glance down at phrases for reference and memorize a short section at first, then look back at the page for the next section. Play the charts often enough to know what lies ahead of you. If you listen to the line that the drummer plays instead of just tapping your foot, you'll find it a lot easier to make the entrance at the end of the break. (Buddy Rich used to change the tempo of the tune during a drum break of two to four bars just to see if the guys in the band were listening to him. Once I had been caught a couple of times, I learned how to listen to the drummer!)
When you are playing a melodic ensemble passage, play the line like a jazz solo that has been orchestrated. This will swing more than if you merely play all of the right notes somewhere close to the time. Some of my favorite lead players over the years were Sam Noto, Benny Bailey, Snooky Young, Chuck Findley, Buddy Childers, and Maynard Ferguson, because they are all excellent jazz players, and all give off a good feeling when they play lead parts.
If you're not a good soloist, you should sit down and address this area to be a better lead player and enhance your musical experience. There are many approaches to improvisation. The best and simplest that I recommend is Vol. 3: II-V7-I (working on chord spellings) of the Jamey Aebersold series. I also recommend the Aebersold volumes on "Jazz Standards" to learn the tunes everyone should know. There are many other Aebersold volumes available for all levels of ability. They help you assimilate the actual playing experience when it's not possible to sit in with a live group. In addition, I suggest that you play along and listen to a variety of jazz recordings, including some older Miles Davis, Clifford Brown, Charlie Parker, and others.
As far as tying this in with lead playing, you should spend a considerable amount of time listening to recordings and live big bands. In doing so, focus your attention on the lead player and the drummer, and listen to how closely they are playing together. Are they both playing the same time (listen to the ride cymbal)? Is the lead player loose and relaxed or are the eighth notes stiff and choppy? Is the lead player overly careful, or does he swing and generate excitement? This type of dedicated listening will increase your awareness of jazz styles, and will determine your eventual success as a lead player.
One final area to develop is the ability to know how to pace yourself. The lead player is very much a guide for the section and shouldn't play unison lines (they should be marked optional), and sustained lines in the lower register. In most cases, the rest of the section can cover such lines so the lead player can rest. This allows his energy to be conserved for those sections of the arrangement where he is most needed. It doesn't always help to trade notes (inverting the chord voicing or exchanging notes with another in the section), because this can cause the embouchure to spread, making it even more difficult for the lead player to get back up into the upper register.
I hope that these thoughts will help developing trumpet players better fulfill the many challenges which come with playing lead in a big band. My best to you as you learn and grow!
Read the original article here.