Embark on an extraordinary musical journey with Encore Tours as we guide your band to new heights. With our extensive experience in organizing domestic and performance tours, we excel in crafting exceptional, fully customized trips that meet the unique needs of your ensemble. Immerse yourself in the rich history and vibrant culture of each destination, as we meticulously plan every detail for a seamless and awe-inspiring experience. From dynamic venues and instrument logistics to repertoire selection and industry-leading protection plans, Encore Tours is your passport to musical exploration.
With a vast international network and three decades of experience, our expertise and dedication have made us leaders in the industry. Our team of professionals possesses an intimate understanding of the intricacies involved in planning successful band trips. We curate extraordinary adventures, combining comfortable and convenient accommodations, authentic local cuisine, knowledgeable local guides, and extraordinary concert venues. Band leaders consistently commend us for our attention to detail, reliability, and commitment to ensuring the safe transportation of precious instruments.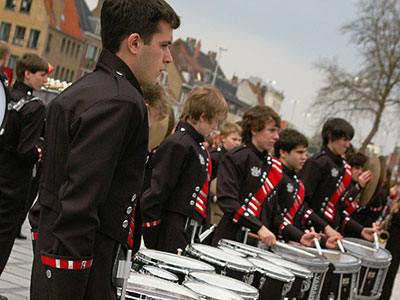 Unlock a world of possibilities with our extensive selection of trips tailored to your band's specific aspirations. Whether you dream of performing at prestigious festivals, captivating audiences at renowned venues, or engaging in cultural exchange programs, Encore will turn your vision into a reality. With careful consideration of your band's size, experience, ability, and repertoire, we handpick venues that provide the perfect stage for your musical talent. From intimate indoor settings to majestic outdoor performances, your ensemble will experience an unforgettable journey.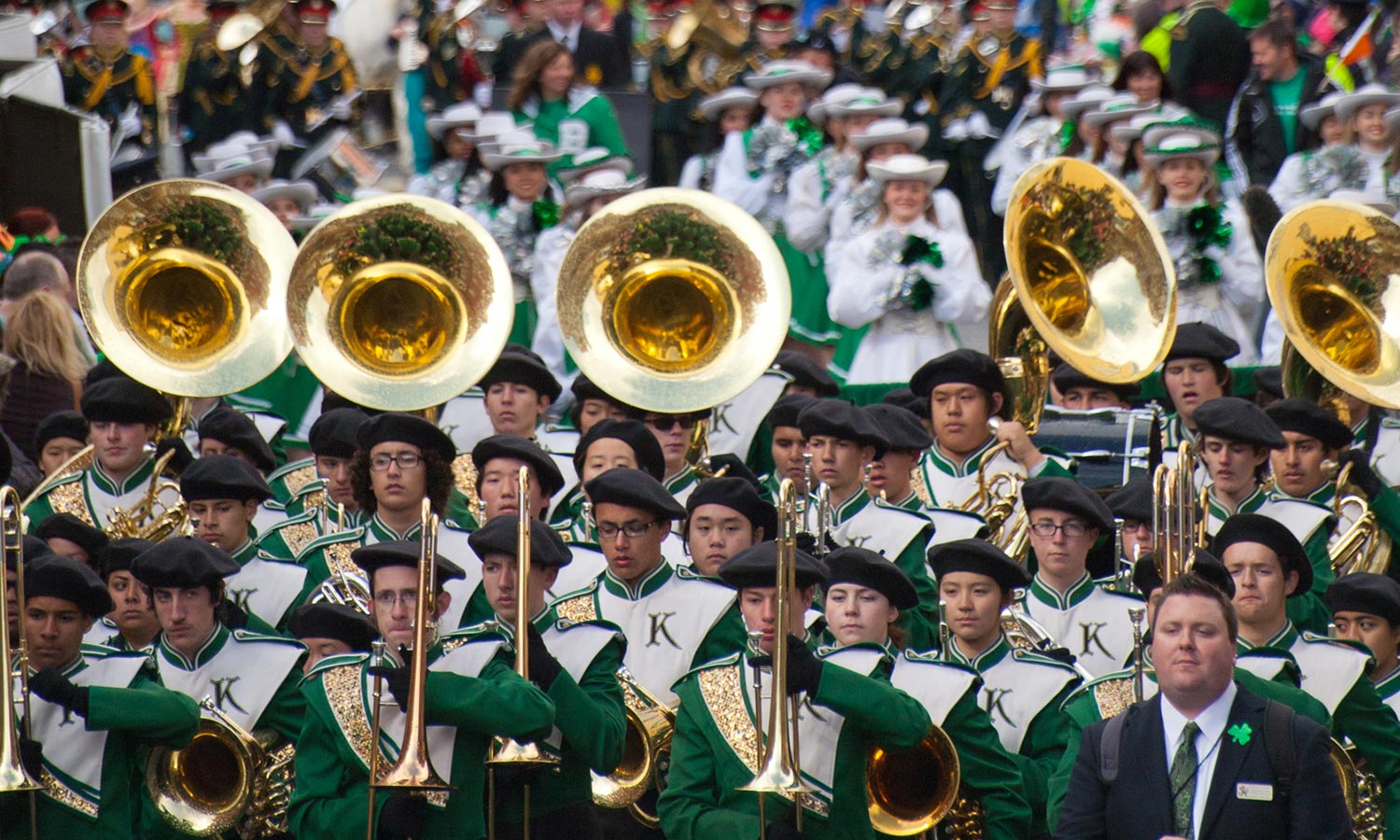 In uncertain times, we understand band directors' concerns about travel. We offer best-in-class protection plans, including our renowned Cancel for Any Reason (CFAR) protection, instilling confidence as you plan your trip. Our plans also include instrument coverage for traveling passengers, safeguarding your valuable instruments throughout the journey. We provide plenty of upgrade options, and our dedicated Tour Consultants will guide you through every step of your planning process, ensuring your instruments are protected every step of the way.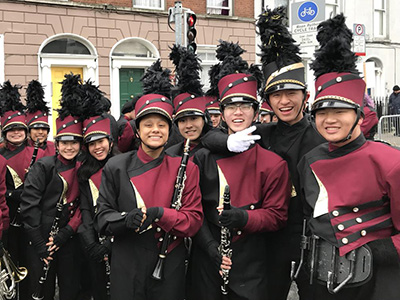 In addition to our exceptional services, we offer a unique suite of benefits that sets us apart from the competition. We believe in supporting band directors not only during their tours but also throughout their careers. As part of our commitment to professional development, we host Prelude, a spectacular international weekend held each year in a breathtaking international destination. This event provides directors with valuable networking opportunities, workshops, and inspiring performances, further enhancing their expertise and passion.
But our support does not end there. We support continued education by providing group leaders with an opportunity to earn up to three graduate-level professional development credits for traveling. We also know that fundraising can always be challenging, which is why all international groups with a minimum of 30 travelers receive Encore's Fabulous Fundraiser, a fantastic opportunity to raise funds and create even more excitement for your tour. This exclusive program offers groups a chance to raffle off a free 5-day trip for two to either Paris or London. For groups traveling within the US or Canada, Encore provides two domestic airline tickets to use as a fundraiser. This invaluable resource has helped past groups raise over $35,000 for their tours, making a significant impact on their musical endeavors.
Prepare to be enchanted by the remarkable venues and vibrant festivals that await your band on your next international performance tour. From historic bandstands nestled in picturesque town squares to awe-inspiring concert halls, we curate an unparalleled performance experience. Our experienced Program Managers work closely with you to coordinate set-up, sound checks, and rehearsals, ensuring a seamless and impactful performance. We understand the importance of repertoire selection and will assist you in crafting a program that resonates with audiences while gaining approval from your chosen venues.
Join the chorus of satisfied band leaders who have experienced the Encore difference. ""Having traveled with other companies over the past 30 years, I can say that Encore provided higher quality hotels, better food, outstanding tour guides, better venues and an audience for our concerts. The tour guides took our students seriously and understood that this was a music/educational concert tour," remarked one of our band directors. Another added, "Encore's service and attention to detail was top notch. The Encore staff directed and assisted me through the myriad of details that it takes to put a trip together. The request for information is well organized and sequenced through the process so that it is not overwhelming. Their assistance in working through the problems of traveling with instruments was invaluable."
Embrace the opportunity to experience a truly one-of-a-kind band trip with Encore, where every moment is carefully crafted to create lifelong memories. We cater to your band's every need and our unwavering commitment to excellence and customer satisfaction underscores our dedication to delivering unparalleled service. Contact us to discover how Encore Tours can elevate your band's performance tour and start planning your next trip today!