Q. As a percussion student, why do I need my own sticks and mallets?
A. As with all large instruments, the school provides the instrument. However, it is the responsibility of the student to provide the means to play that instrument. For example: Tuba players provide their own mouthpiece (approx $80). Bass Clarinet players provide their own reeds (approx $150 per year). All the small instruments provide their own instrument (Trumpets, Clarinets, Saxophones, and Flutes). In addition, Clarinets and Saxophones must buy reeds (approx $150 per year). Asking a student to provide approximately $150 worth of sticks and mallets a year seems reasonable, especially when you consider that, when cared for properly, these mallets should last for years.
Q. Why do you need different mallets?
A. In today's band program, percussionists are asked to play a wide variety of instruments ranging from Agogo Bells to Xylophones. Just as you would not have just one screwdriver in your toolbox, you wouldn't have 1 pair of mallets for every circumstance. Xylophone mallets are different from Marimba mallets, which are different from Vibraphone mallets, because of the characteristics of the instruments they are designed to play. A Xylophone mallet, when used on a Marimba, can damage the marimba. A Marimba mallet used on a Xylophone would not be loud enough to be heard.
Q. If I already have a pair of Xylophone or Marimba or Timpani mallets. Why do I need additional mallets?
A. The technology of today has enabled manufacturers of Sticks and Mallets, like Pro-Mark, to create mallets which produce a wide variety of sounds. Some mallets may be softer or harder than others, while other mallets can produce a different sound quality. As a result of these advances, percussionists today are asked to be more sensitive musicians than in years past. Having a variety of mallets choices enables the musician to pick the right tool for the right job.
Q. Why do I need 2 pairs of the same marimba mallet?
A. In today's band program, we encourage our students to participate in solo and small group performance. The primary solo instrument of the Percussion family is the Marimba. Many pieces written today for solo, percussion ensemble and even full band require the use of four mallets by one player.
Q. I already have a drum set. Will those sticks work?
A. Typically, no, and here's why. Drum sticks come in a wide variety of shapes and sizes with different names, from General, 5A and 5B, to Original and Extra Crispy. The shape and size of each drum stick will produce a different sound on whatever surface it is striking. Some sticks are better suited for cymbals and drum set work, while others are better suited for playing in a concert band or orchestra. In the beginning instrument classes, the focus is preparation for playing in a concert band setting. As a result, students need to start out with sticks designed for concert playing.
Q. How long should my sticks and mallets last?
A. It depends on the stick or mallet. Sticks used for marching band or drum set will wear out rather quickly. Concert Snare Drum Sticks should last a long time if they are not abused. Timpani mallets are made with felt, which over time starts to fall apart. Fortunately, many manufacturers offer replacement kits which allow you to replace the felt without buying a whole new mallet. Marimba and Vibraphone mallets are made with yarn or cord, which will wear out over time. Many manufacturers will allow you to send those mallets back and will re-wrap them for a nominal charge. Xylophone mallets should last for a long time, if not abused.
Recommended Mallet Progression
Sixth Grade
SD1 – General Concert Snare Drum Sticks
PSX20R – Medium Soft Xylophone/Bell Mallets
Seventh Grade
DSB4 – Standard Stick Bag
MT3 – Medium Timpani Mallets
PK63 – Hard Bell Mallets
PK73 – Medium Hard Yarn Marimba Mallets
Eighth Grade
SD3 – Heavier Concert Snare Drum Sticks
TB5 – Wire Brushes (not plastic)/br> PSM30 – Medium Hard Yarn Marimba Mallets
PK23R – Medium Rubber Mallets
JH1 – Very Hard Timpani Mallets
Ninth Grade
DC7 – Marching Snare Drum Sticks for Rudimental Practice
PSM30 – Medium Hard Yarn Marimba Mallets (You should have 2 pair at this point)
JH6 – Soft Timpani Mallets
PSX30R – Medium Bell Mallets
PJL or SH4 – Medium Hard or Hard Vibraphone Mallets
PK21 – Hard Rubber Mallets
Tenth Grade
JSB5 or JSB6 – Large Stick and Mallet Bag
PJL or SH4 – Medium Hard or Hard Vibraphone
Mallets (You should have 2 pair)
JH3 – Hard Timpani Mallets
SD2 – Light Concert Snare Drum Sticks
PSM20 – Medium Soft Marimba Mallets
PSX40R – Very Hard Bell Mallets
Eleventh Grade
PSX10R – Very Soft Xylophone Mallets
JH4 – General Purpose Timpani Mallets (It's time to replace the MT3s)
PSM40 – Hard Marimba Mallets (2 pair)
SD5 – Multi-Percussion Stick (Snare Stick w/Hard Felt on the End for quick changes)
Twelfth Grade
JH2 – Staccato Timpani Mallets
PSM10 – Very Soft Marimba Mallets (2 pair) Additional mallets as solos require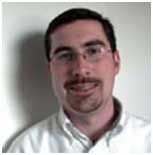 Kyle Treadwell is currently Assistant Band Director and Percussion Coordinator for Cooper High School in Abilene, TX. Kyle earned his Bachelor's degree in Music Education at Texas A&M University at Commerce where he was a student of Dr. Brian A. West. Before joining the staff at Cooper, Kyle was a Teaching Assistant at the University of North Texas, where he was a member of the Indoor Drumline, and studied with Christopher Deane, Mark Ford, Paul Rennick, and Dr. Robert Schietroma. He is in demand throughout Texas as a clinician, instructor and arranger. Kyle lives in Abilene with his wife, Lacey, who is a music therapist.
For more information on sticks and mallets contact ProMark