Why Jazz – An Audio Interview and Book Review with Kevin Whitehead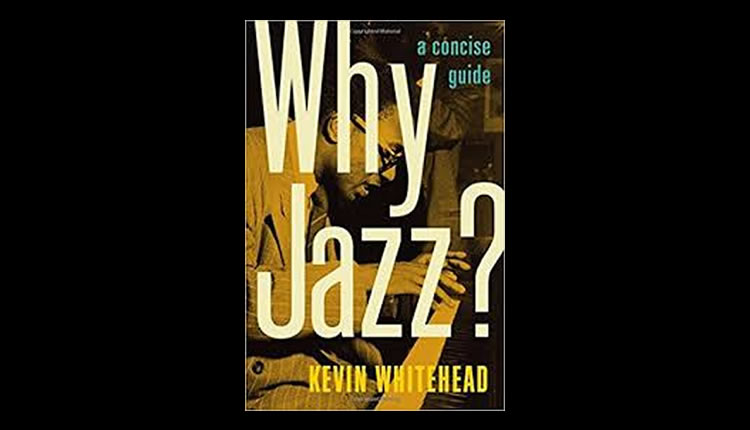 Play Interview
---
Five tunes that come up in our discussion (with Kevin Whitehead's comments):
Louis Armstrong, "Potato Head Blues" 1927
Armstrong was so compelling an improviser, so melodically creative and swinging, in the mid-1920s jazz recording began to focus more on improvising and less on the written parts. Here he plays two classic cornet solos, flanking Johnny Dodds' clarinet spot. (I think I misspoke and said this was by his Hot Five; it's his Hot Seven.)
http://www.redhotjazz.com/hot7.html
Duke Ellington, "Black and Tan Fantasy" 1927
A good example of 'dirty' (complex) timbres in jazz—the 'growl' technique of trumpeter Bubber Miley and trombonist Joe "Tricky Sam" Nanton-and of jazz musicians quoting from familiar tunes: in this case, the ending lifted from the Chopin funeral march. Duke stitches it all together into a three-minute masterpiece.
Charlie Parker, "Ornithology" 1946
Classic bebop: a quick tempo, and a difficult line with accents in weird places. This complex melody mirrors Parker's alto saxophone style-in fact it's based on the opening to his solo on Jay McShann's 1942 "The Jumpin' Blues". The young Miles Davis is on trumpet and Lucky Thompson on tenor sax.

Miles Davis, "So What" 1959
Of course his album Kind of Blue popularized "modal jazz": improvising on modes or scales rather than over fast-changing chords (or, to look at it another, soloing over very slow chord changes). I'd guess young musicians find such slowly changing structures less intimidating to improvise on. Do I need to list the band? Cannonball Adderley (alto saxophone), John Coltrane (tenor), Paul Chambers (bass), Jimmy Cobb (drums), and Bill Evans on piano—check out that misleading intro!

Count Basie, "Can't Buy Me Love" 1966
Many jazz musicians recorded pop tunes in the 1960s, post-British invasion (much as they record them now). Basie always liked a light buoyant rhythm, so cheery Beatle fare was right on his way home. He makes this hit completely his own-and we get to hear him on organ, which the pianist played at home to amuse himself.

Encore:
We barely touched on jazz post-'60s, so just to represent it here, a more contemporary jazz take on modern pop: pianist Brad Mehldau's trio plays Radiohead's "Exit Music (for a Film)," 1998.
Excerpts from Why Jazz?
A Concise Guide that deal with post-1980 jazz appear in the web magazine Point of Departure:
http://www.pointofdeparture.org/PoD33/PoD33BookCooks_Whitehead.html