Spring Cleaning in the Band Room by Robert W. Ricker
by Robert W. Ricker, ESW, Director of Operations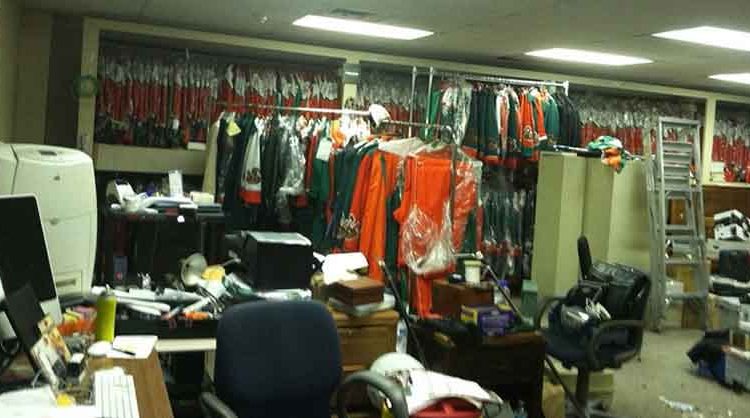 Quick Horn Rinse
March 29, 2013
Spring is here. Big concert on the horizon. Time to do all we can to get ready for the last concert of the year and for some of your students, the last time they will play with your band.
But that's not so for germs, mold, and grunge. "Playing a used instrument can pose a potentially dangerous health risk. A total of 117 different sites, including the mouthpieces, internal chambers, and cases, were tested on 13 previously played instruments of a high school band. Six of the instruments had been played within a week of testing, while seven hadn't been touched in about one month. The instruments produced 442 different bacteria, many of which were species of Staphylococcus, which can cause staph infections. Additionally, 58 molds and 19 yeasts were identified." Science Daily (Mar. 14, 2011). It seems that germs, mold and grunge will continue to never "graduate" out of your band, unless you do something about it."
Richard H. Cox, MD, PhD, DMin, Physician and Clinician says about the Quick Horn Rinse- "As a physician and trumpet player I am enthusiastic about the Quick Horn Rinse product. As a presenter of workshops for all grades of music education, I frequently encounter brass instrument conditions that are less than sanitary – often with spoiled food particles growing bacteria throughout the entire horn. Cleaning the mouthpiece and lead pipe alone is insufficient. Students are frequently astounded at the amount of "blue cheese" growing in their instruments, thus even more surprised at how much their playing improves with a good instrument cleaning. Your invention far exceeds the efficacy of any home cleaning method I have encountered. I will be highly recommending it to teachers and students in my presentations. Thank you for this fine addition to our musical world."
The QHR Sudser provides a teachable moment for the instructor. Teaching the student how to clean and maintain their instrument is a responsibility of the band instructor in elementary, middle, and high school. You can take the brass players to a utility sink with a school horn or one of the student's horns and show them how to clean their instrument. The QHR is easy, convenient and practical to use at school, home, or on the road. A 14 year old middle school student took his QHR Sudser home, read the instructions and proceeded to clean his horn with no problems according to his father.
That big concert is coming soon. Every brass player should be prepared mentally, physically, and mechanically to do the best he or she can for this end of year performance. This should include a clean horn.
The Quick Horn Rinse is endorsed by educators and professional musicians. Daniel Perantoni, Provost Professor (Tuba and Euphonium), Jacobs School of Music, Indiana University said: "I highly recommend the Quick Horn Rinse to all brass players."
The QHR is built in two models:
HSB-001 QHR for small brass fits French horns, trumpets, cornets, flugelhorns and mellophones.
HLB-001 QHR for large brass fits trombones, baritones, euphoniums and tubas. SCB-001 QHR Sudser Combination is designed for the school environment, with both the HSB-001 and the HLB-001 included. MSRP $59.95.